A photoshoot that brings the tastes of Vojvodina to the table
Client

JSO

Industry

food

Notice: Undefined index: purpose in /home/wp/mk_lumina/wp-content/themes/lumina/template-parts/content.php on line 75


Location

serbia
JSO is a company that produces high quality pumpkin seed virgin oil which has various benefits – it is both edible and healthy, and it is an important ingredient in the cosmetic industry as well.
Metaklinika, an independent design studio from Belgrade, was commissioned to design the branding and packaging, and we were asked to create an editorial campaign for their Olga Oil.
"The photographs were taken in our Belgrade studio, where we hired a professional chef to create a wide range of dishes which brought the tastes of Vojvodina, a province in Serbia where the pumpkin seeds used to make the Olga Oil are grown, to the table."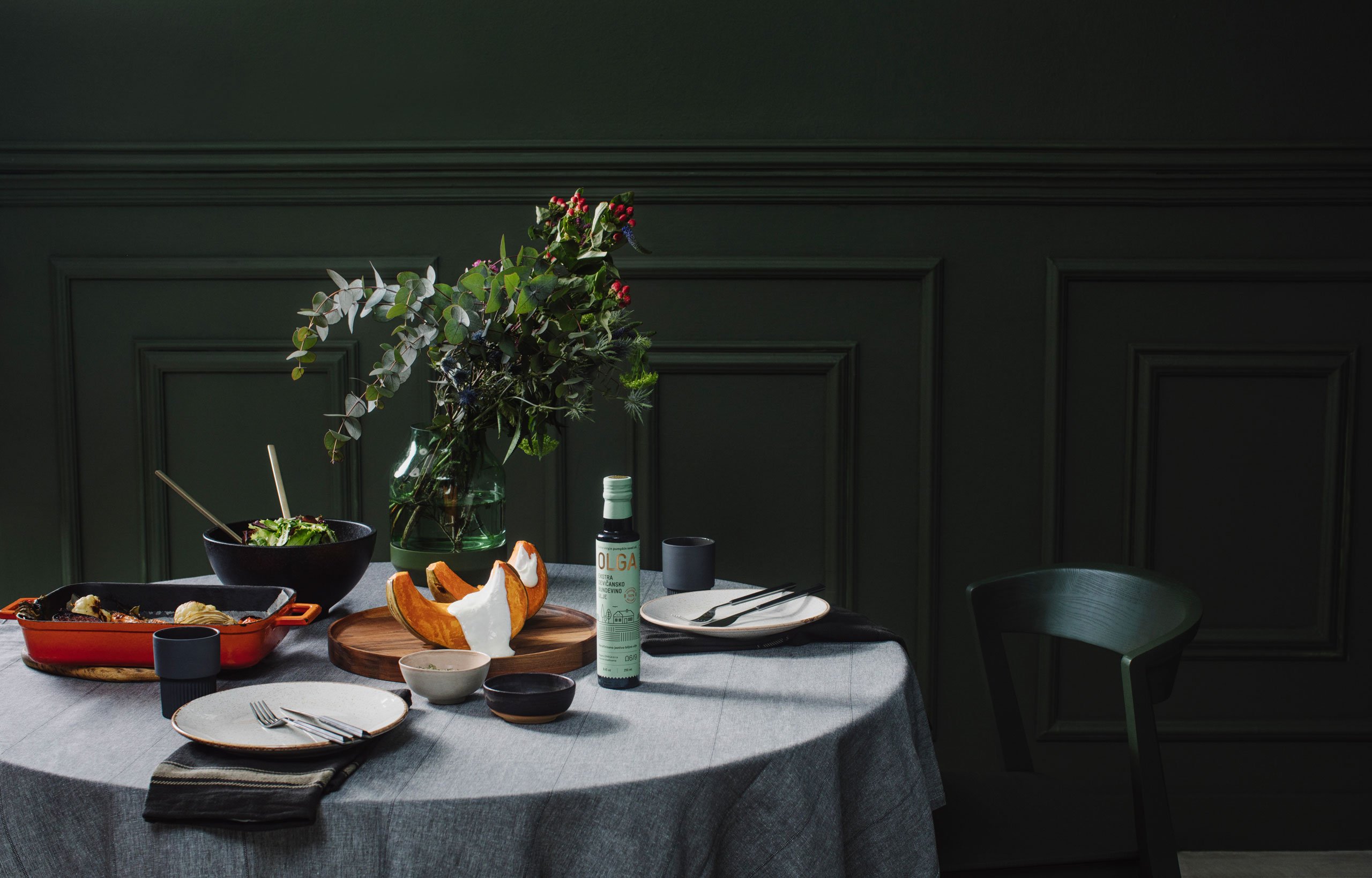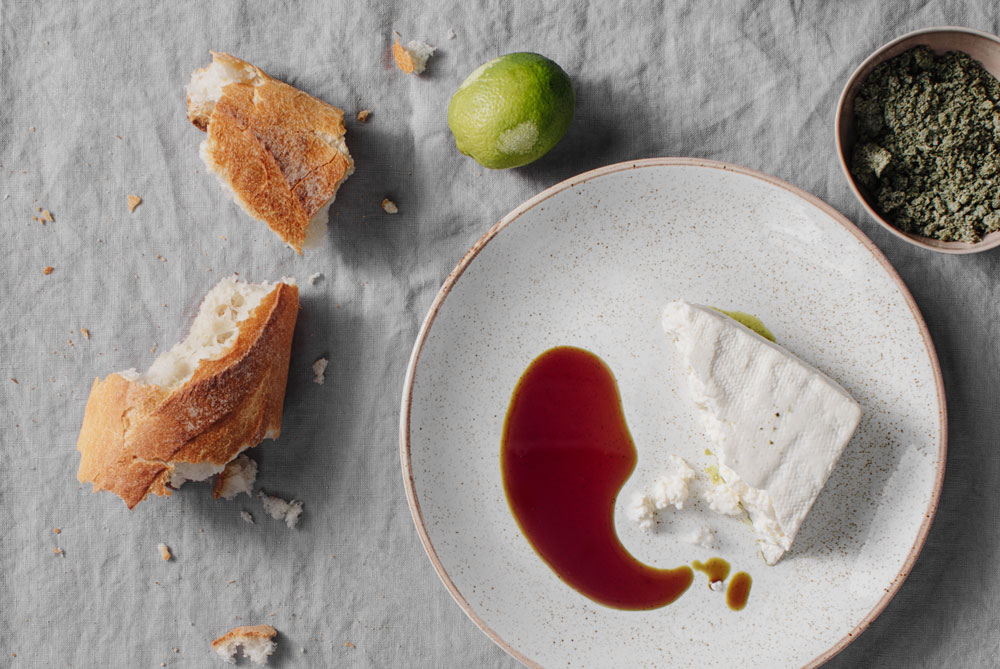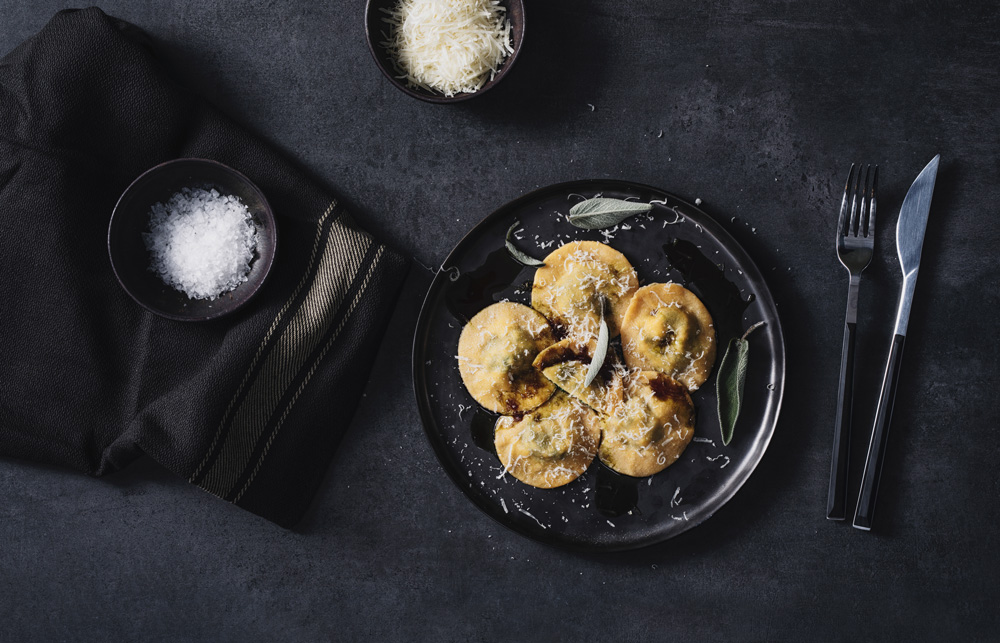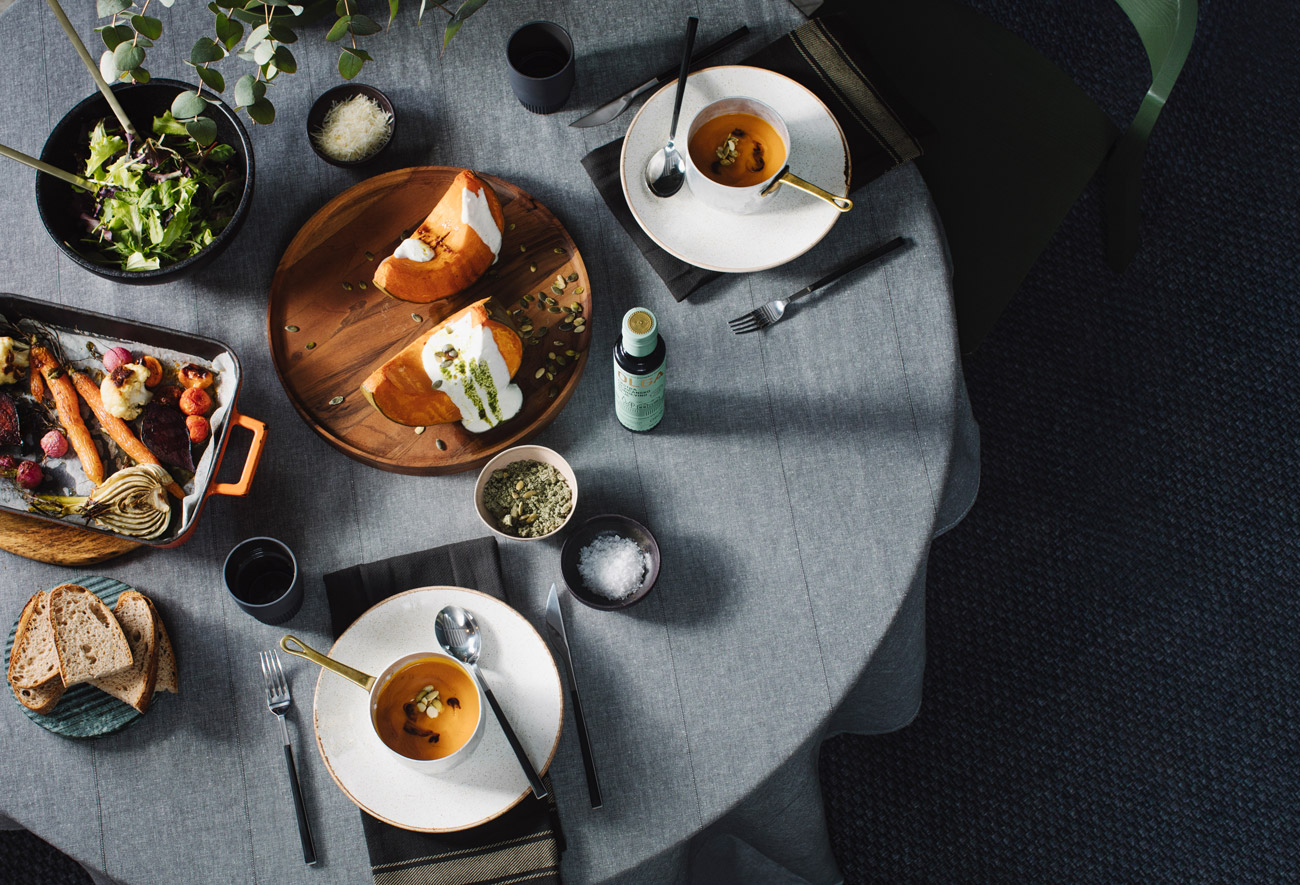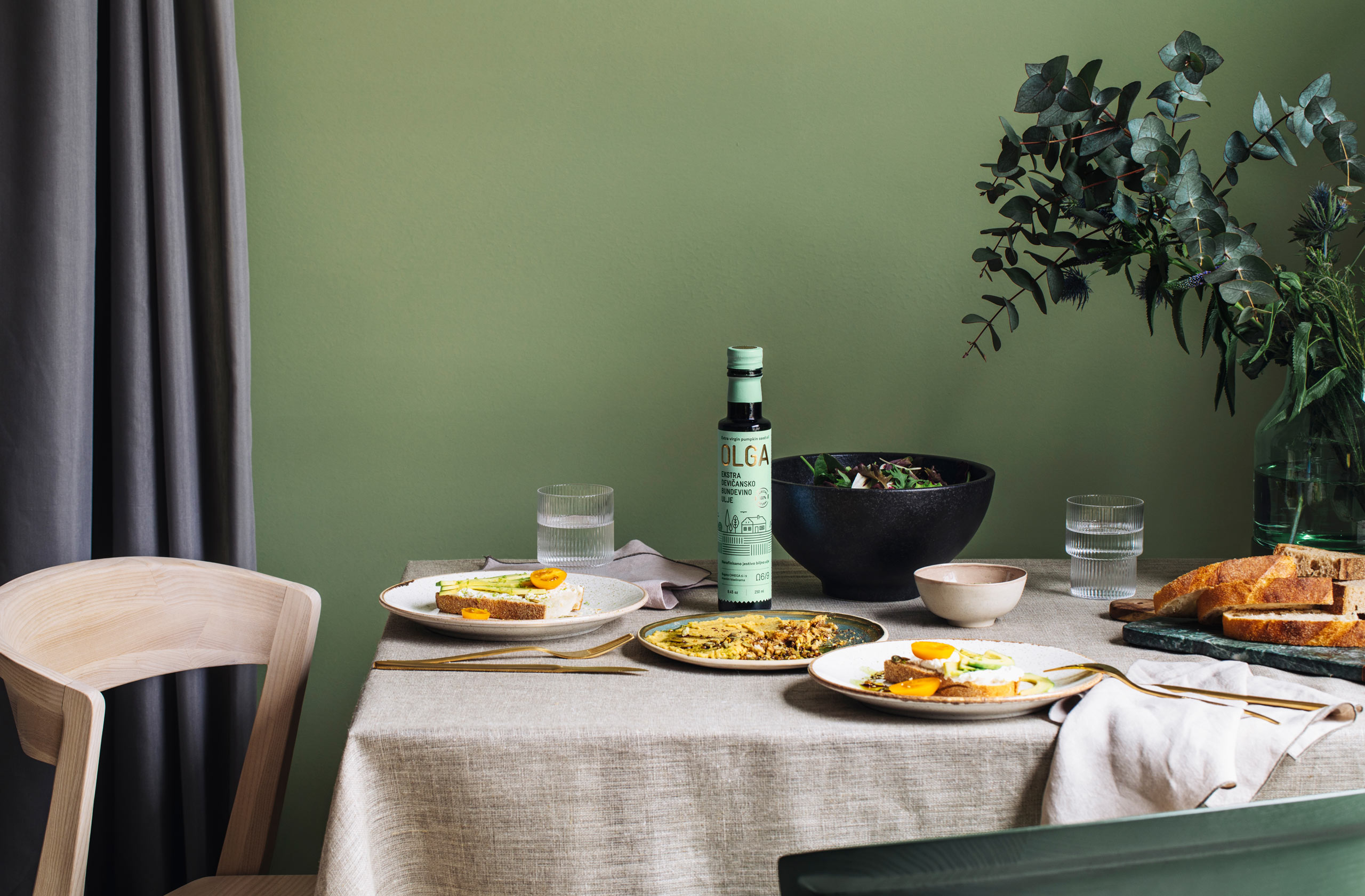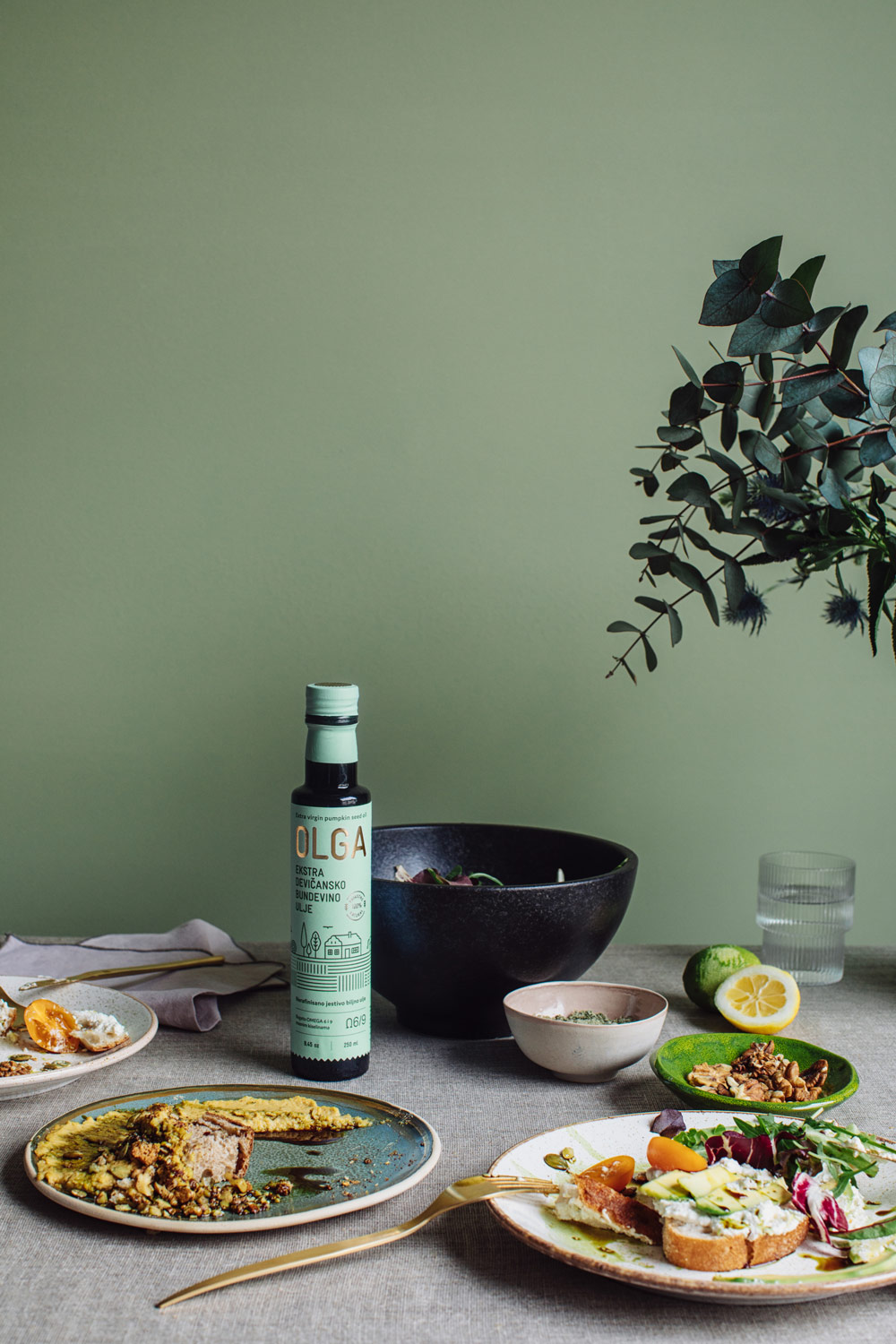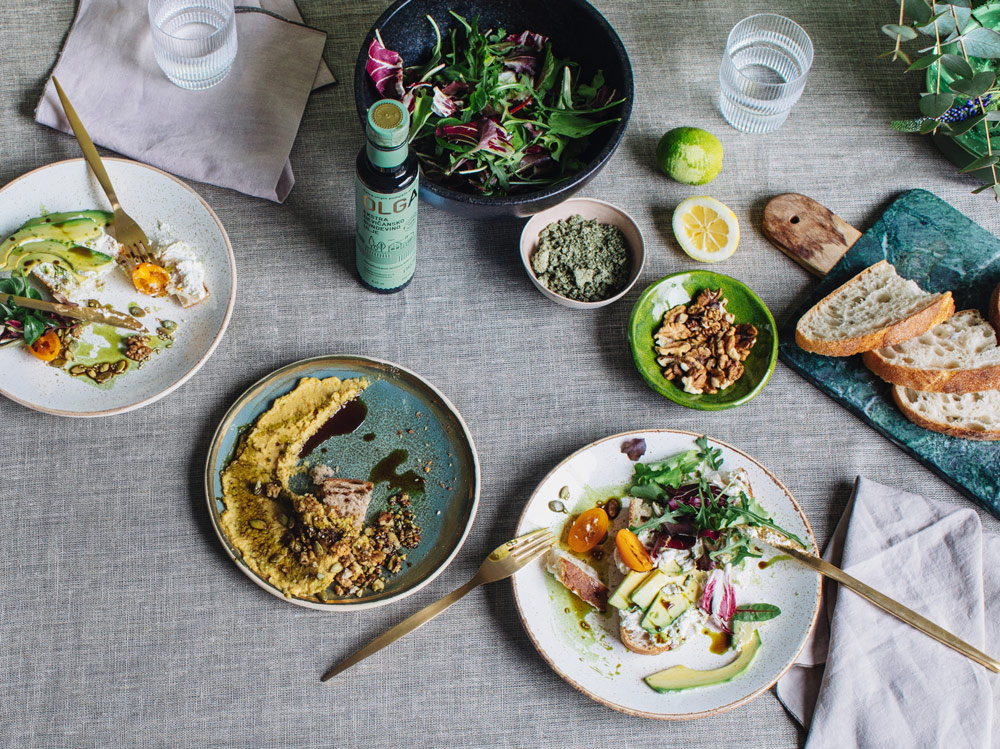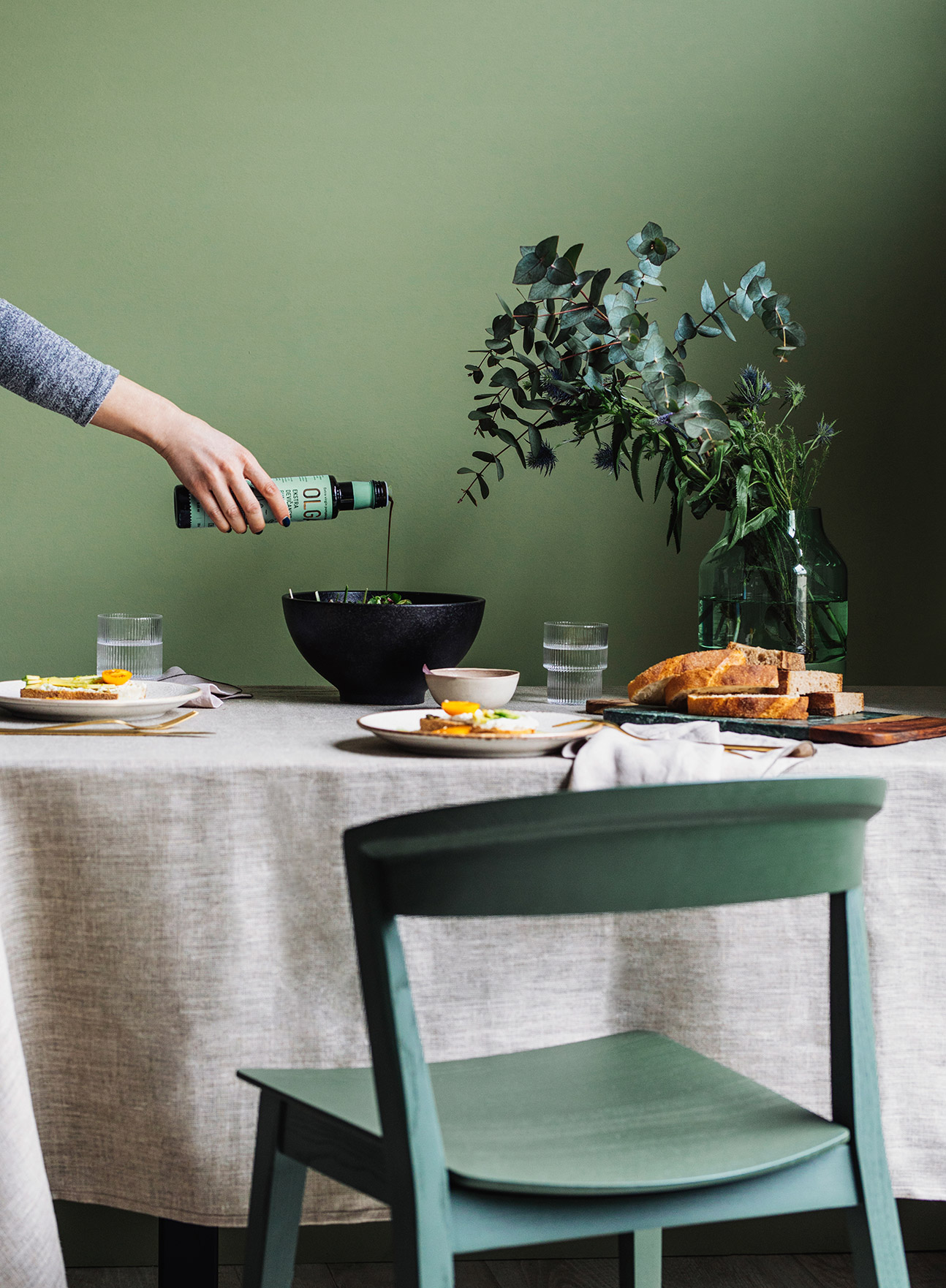 Inspired by that particular region, known for its landscapes of surreal beauty, we decided on a color scheme– it's toned down and natural; rich green, beige and brown accents are used to depict vitality and freshness.
The whole set was designed in a minimalist style – with grays, blacks and whites as major hues, keeping a low profile in order to highlight the product and its texture. This way, the set design didn't steal the show, but instead displayed the Oil as a focal point of the editorial, simultaneously complementing the brand concept.